Description
"We shape our own future, but we cannot do that if we sit back and simply watch. The library that is flexible, listens to its community, and changes to meet changing demand and demographics will be the library that succeeds, prospers, and pushes its mission out to the most citizens" (Casey & Savastinuk, 2007).
The 21st century library continues to challenge users' imaginations to think beyond books as a library's only offering. People, places, and objects are all key to the modern library's vision. User needs are focal in planning for programs, services, and collections. In some libraries, "personal librarians" build relationships with users to tailor recommendations and make the library more welcoming. The library as place emphasizes spaces for users to gather, interact, and explore hands-on. All over the world, "libraries of things" allow users to borrow bikes, cooking tools, sewing machines, even skulls.
Note: There is no recorded lecture for this module. Please spend time investigating all the links in "Things to Explore." Note the brand new Horizon Report and the Horizon Report for Academic Libraries. Other links will demonstrate some things out on the horizon impacting library service.
Things to Read
Things to View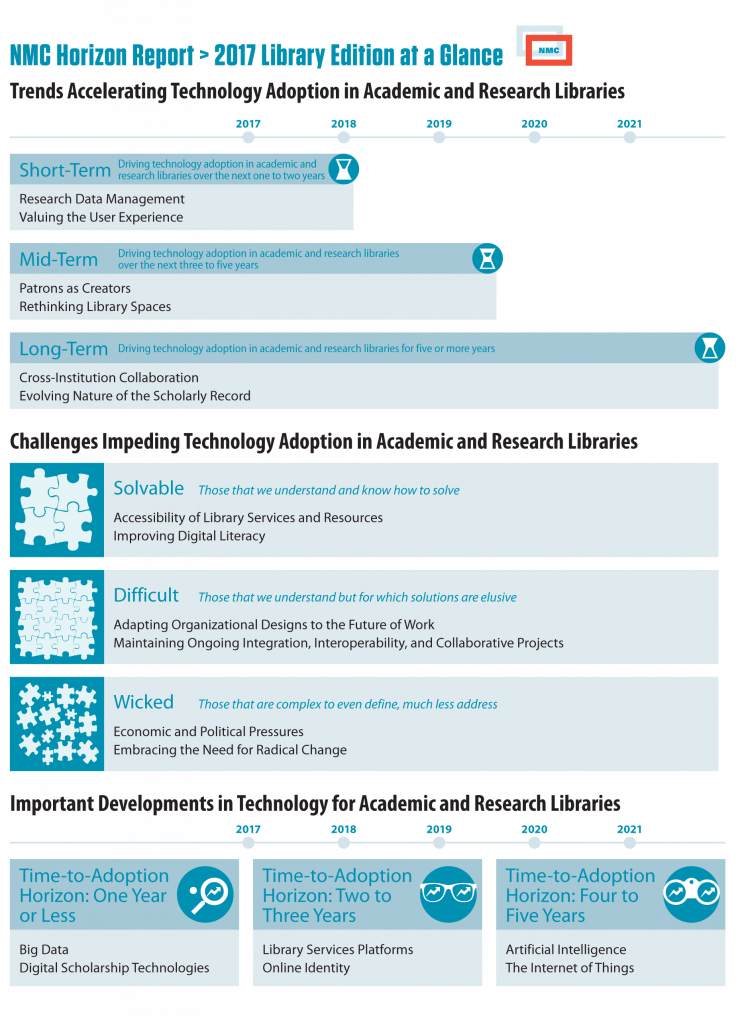 Things to Explore