Reflective Practice
How do we find balance? How do we make good decisions? Reflective practice is mindfulness to the nth degree. Be thoughtful about the decisions you make, about the projects you take on, and about how you put yourself out there in the online world. It might be what you present at a conference or what you write on a blog or in an article; those things become part of your practice as well.
How did you come to be where you are in the field? What decisions did you make? If you found your way to this profession, you're looking to help people be the best they possibly can be. We are the heart of our communities and that only works because the people who run libraries give of themselves. They do it knowing that there will be hard days and disappointment, budget fights, and individuals whom they may not be able to reach. The best librarians make that emotional investment because they believe in the institution and the communities they serve.
Lecture Recording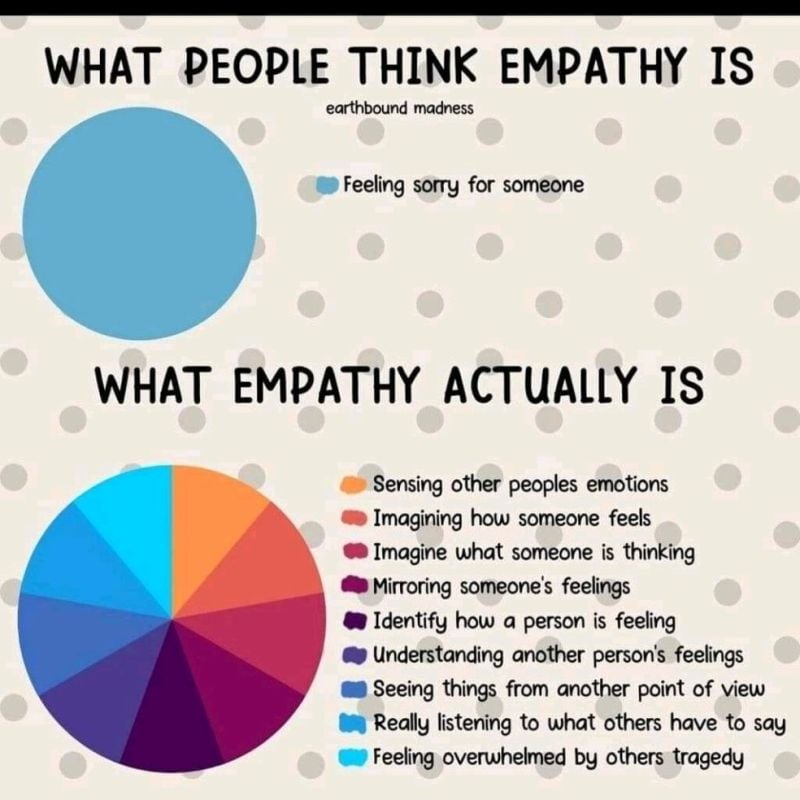 [@earthbound_madness]. (2021, October 5). Posts [Instagram profile]. Instagram. Retrieved February 7, 2022, from https://www.instagram.com/earthbound_madness/
Things to Read
Corkindale, G. (2011). The importance of kindness at work.
Cheetham, W, & Hoenke, J. (2013). Making mistakes in our daily work: A TTW conversation between Warren Cheetham and Justin Hoenke.
Stephens, M. (2016). "Always Doesn't Live Here Anymore" in The Heart of Librarianship, p. 12
Stephens, M. (2016). "Reflective Practice" in The Heart of Librarianship,* p. 25
Stephens, M. (2016). "What's Your Pitch" in The Heart of Librarianship, p. 31
Gershon, L. (2017). The future is emotional.
Stephens. M. (2018). Champion of Confidence (Part 1)
Stephens, M. (2018). Librarian Superpowers Activate! (Part 2)
Stephens, M. (2019). A Wholehearted Approach To Service…And Burnout….Or Soft Skills Are Heart Skills.
Stephens, M. (2019) "Librarian Superpowers" in Wholehearted Librarianship, p. 32
Stephens, M. (2019) "Talk About Compassion" in Wholehearted Librarianship, p. 39
Thompson, M. (2020). The 5 Key Traits of Socially Intelligent People.
Lauersen, C. (2021). The Public Library is the Haven Where We can Rediscover the Ability to Immerse
Brower, T. (2021). Empathy is the Most Important Leadership Skill According to Research
*Sadly, our Labrador Retriever Cooper passed in April 2019. He and Dozer were the best of buddies.
Things to Explore
Grant, C. A., & Zeichner, K. M. (2001). On becoming a reflective teacher.
Klerk, J., & Stephens, M. (2010). Open conversation: Being human.
Frierson, E. (2011). Leading with heart.
Cep, C. N. (2014). The pointlessness of unplugging.
Anonymous, (2016). Who would be a librarian now? You know what, I'll have a go.
Sinclair, G. (2017). 13 Traits of People With True Integrity.
Sandlian Smith, P. (2017). What are you thinking? #2.
Stephens, M. (2019). "Hygge State of Mind" in Wholehearted Librarianship, p. 63
Shalett, L. & Zandan, N. (2020). What Inclusive Leaders Sound Like.
Herrick Juarez, A. (2021). Trauma-Informed Service with Bryce Kozla.
Things to Watch
Image courtesy Michael Stephens