Throughout the various readings in Module 6, there were quite a few articles that emphasized the importance of public libraries in today's communities. Within one particular article, it stated that, "deeper connections with public libraries are often associated with key life moments such as having a child" (Pew Research Center, 2014). As families with children begin taking advantage of public libraries, it is our duty as librarians to engage with these particular patrons, ensure that all feel welcomed into the library, and advocate for children's programming within the library.
This push to provide free services and resources to families with children is of utmost importance to those in the field of librarianship. Programs such as, "Mother Goose on the Loose" or "Tales for Tails" offer children and parents an opportunity to interact with other families while reading, singing, playing, and dancing. The underlying effect of such programs allow children and parents to understand how important early literacy is to every child.
The general public has shared interests with public libraries when it comes to early literacy and children's centers in libraries. A recent Pew Research Center statistic showed that, "85% of Americans say libraries 'should definitely' coordinate more closely with local schools. And 82% believe libraries should provide free literacy programs to young children, which may include traditional reading, writing and comprehension as well as technology and new media literacies" (2014). Today, many public libraries have taken these concerns into consideration and often times coordinate scheduled library visits from local schools as well as partnering together to promote Summer Reading Programs too.
As the global pandemic has currently halted many children's programs offered by public libraries, librarians and library staff have made it their mission to continue servicing families and children via distance learning. Many have used social media such as Facebook Live or YouTube Live to provide children's programs to all and promote their events. Although the issue of the digital divide has uncovered the lack of internet access for some families, public libraries have stepped up and have offered hot spots as well as laptops to subside this issue for now.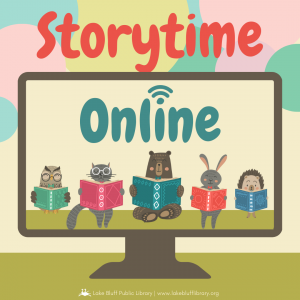 The importance of public libraries can truly shape a child's love of reading and learning. It is important that despite whatever obstacles may ensue, we as library professionals keep our communities in mind and advocate for children's programming, whether it be in-person or online. Our impact as librarians can enact change within the children we interact with through singing, reading, and playing. We as librarians must continue remember that libraries change lives, both big and small.
References
Pew Research Center. (2014, March 18). A new way of looking at public library engagement in America. Retrieved March 15, 2021, from https://www.pewresearch.org/internet/2014/03/18/a-new-way-of-looking-at-public-library-engagement-in-america/
Pew Research Center. (2014, January 24). 10 facts about Americans and public libraries. Retrieved March 15, 2021, from https://www.pewresearch.org/fact-tank/2014/01/24/10-facts-about-americans-and-public-libraries/