I'm always reading headlines a little too fast and thinking I've just read that a series of tomatoes hit Kansas!  The same thing happened to me as I was reading about the need for libraries to have conversation rooms, and how facilitators at NPL help with conversations (Dixon, 2017). Only, when I read the word facilitators, in my mind I heard, felicitators.  I instantly thought, hmm!—and looked up whether that was a real word, and yes, it is.  It was a serendipitous accident and exactly the word I needed.
Felicitator is a word that has fallen by the wayside, but it used to mean someone who creates happiness!
After reading StarRose's great Assignment X post, "Why 'Shh!' Has No Place in the Library," I started thinking about what libraries are not doing that they could or should be doing to change that persistent stereotype (StarRose, 2023).  While as StarRose points out, some libraries are installing audio tech rooms and introducing noisy areas (StarRose, 2023), that doesn't seem to be changing the ongoing library user perception that librarians generally want quiet when an event isn't going on.
Just this week I saw an old cartoon of a librarian asking a man, "How may I shush you?" I now know that stereotyped desire for quiet is not what librarians want, but I didn't know that before the MLIS program as an avid library user, and I think most of us still feel shushed in libraries because many are still mostly very quiet most of the time. I couldn't find that cartoon again, but here's another with the same message.
(Piraro, 2013)
I've been going to a lot of different local libraries recently, because my longtime favorite library has been closed for a couple of years for renovations, and I've noticed from a sampling of several libraries in different local suburban communities at all different times of day, that all of them are basically still the really quiet, hushed kind of library we want to transform into more lively community spaces in keeping with Library 2.0 and the Hyperlinked Library Model (Casey & Savastinuk, 2007; Stephens, 2019).
(Cavendish Square, 2023)
Now, I know libraries can be noisy at times. I used to go weekly to my favorite library to pick out a big stack of picture books, kids' crafts books, and other inspiring materials, and I deliberately went during the biggest, noisiest story hour when all the toddlers were shrieking and singing, it made being there a lot of fun!  I also like the afterschool rush when lots of grade school kids and families flood in to pick out books.  But that's not really the "new kinds of uses" for libraries happy-noisy we're looking for all the time rather than just the times we're having programs or events.
(Packed Library at Wiley, 2017)
When I read "Felicitator" in my reading mind, I was already thinking, maybe we need a new library specialty, noisy librarians who go in and act like the life of the party to show patrons that it's okay to be excited and having fun in the library anytime!  "Please stop whispering and talk louder or you're going to be asked to leave and come back when you can behave right!"
(Wolfman, 2013)
A Library Felicitator would be the perfect title for a person, outside of regular events and programs, who would be in the library visibly doing fun and interesting things to get the creative and fun energy going for the patrons, luring unsuspecting patrons into detouring to have fun doing some activity or craft for a little bit, and bringing in some happy noise that would be contagious.  Rather than being like that dad who says, "I brought you kids here, now have fun!" we would be the dad jumping in the pool with his clothes on first, showing them how to have fun and make their own party. And of course, as we saw what was popular, we would do more of that so that patrons were driving the fun.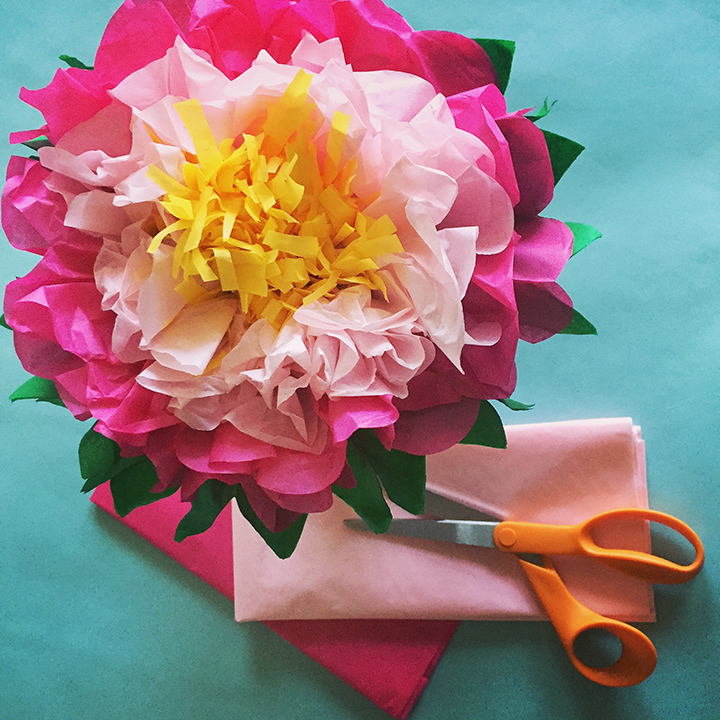 (Shree, 2018)
A Felicitator could be anywhere in the library making a little Morse code telegraph, making cardboard kaleidoscopes, be that "artist in residence" we saw in our Hyperlinked Communities lecture (Stephens, 2023), be demonstrating something on a mobile cooking cart and giving out samples, be asking people what their favorite hobby is, be turning recyclables into funny animals, be modeling that it's okay to laugh out loud, talk at a normal level, and be showing that it can be fun to be in the library as a destination, not just a grab-and-go stop or silent study hall.  They'd be something like a court jester brought in to enliven the atmosphere, maybe wearing a fun apron with pockets full of bookmarks, stickers, jokes, and little treats, and have one of those mobile tables where they might stop and whip out a paper flower kit and start making it and give the result to a patron, or demonstrate a science experiment and send a big purple cloud floating around the library.  Corporations hire close-up magicians to walk around their events doing this kind of thing for thousands of dollars to better engage their guests.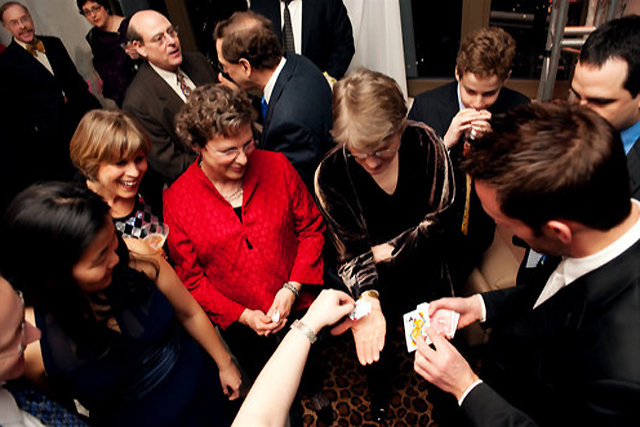 (Boone, 2023)
Libraries could have a Felicitator, and the Felicitator could recruit a variety of extra ones from staff to take over the role for an hour here and there, and more importantly, the Felicitator could also recruit widely diverse volunteers from the community, both patrons and non-patrons, to take a turn as a way of bringing a wide variety of people and their spirit and talents into the library community.  Instead of using that personable retired volunteer to shelve books, we could have him out there making people laugh or challenging them to pick a card any card, or to a bubble blowing contest or impromptu scavenger hunt, doing an impromptu reading, or demonstrating a brand-new tech device.  Peter Block points out in his book, Community, The Structure of Belonging, that "communities are built from the assets and gifts of their citizens" (Block, 2008). Bringing in community members to share their gifts is one of the building blocks of connection that can create authentic community in libraries.  Felicitators could do this in a more ongoing and relatable way than hired professionals doing costly paid programming, who often aren't even part of the community.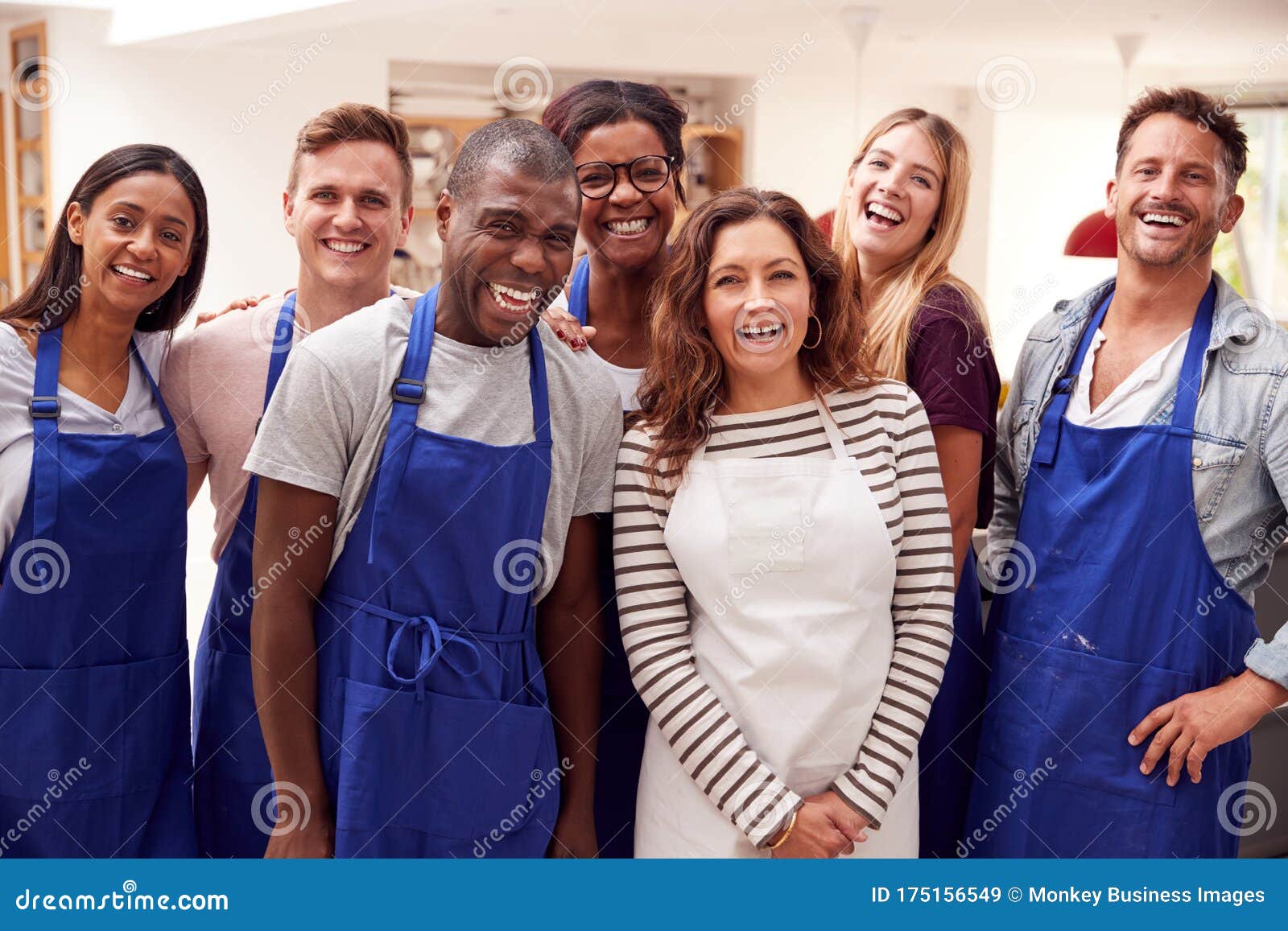 (Monkey Business Images, 2023)
Patrons don't know from just using the library, that all the librarians behind the desks or pushing carts or helping people, are really there wholeheartedly to create a wonderful community hub for them.  I'm a lifelong, avid library user and I never knew that, because no one ever said so!  I think I read in PscyhoCybernetics, that shy people may be so reserved, they may not reveal how they feel about others, so they need to be sure to let others know that they like them. How could libraries better let the community know, both inside and outside the library community of users, that we really like them and want them in our libraries sticking around and having fun and feeling free to make some happy noise, than to have fun specialists in the library (and sometimes out in the community) mingling with them and giving out that clear message–this library is your fun community hub!
(Merrilee, 2011).
What do you think?  Would you like to be a Library Felicitator?– or go to a library where one is making things lively?
References:
Block, P. (2008). Community the structure of belonging (1st ed.). Berrett-Koehler Publishers.
Boone, M. (2023). Strolling magician. Magician Michael Boone. Strolling Magic – Atlanta Magician Michael Boone
Casey, M. E., & Savastinuk, L. C. (2007). Library 2.0: A guide to participatory library service. Information Today.
Cavendish Square. (2023). Librarian chic. Pinterest. by Domingo Ayala | Bibliotecari, Personaggi, Libri (pinterest.com)
Dixon, J. A. (2017, October 15) Convening community conversation. Library Journal, 142(17).  Convening community conversation | Programming.
Merrilee. (2011, September). Halloween costume contest. Lilliedale [Blog}. http://lilliedale.blogspot.com/2011/09/book-fairy-costume.html
Monkey Business Images. (2023). Portrait of smiling group of students wearing aprons taking part in cooker class in kitchen. Dreamstime. Portrait of Smiling Group of Students Wearing Aprons Taking Part in Cookery Class in Kitchen Stock Image – Image of demonstration, horizontal: 175156549 (dreamstime.com)
Oliveira, M. (2023). Braldt Bralds: Raining tomatoes. Pinterest. "TOMATOES…LOTS OF TOMATOES…" ∼ BY BRADLT BRALDS | Portrait, Fantasy, Collage (pinterest.com) (top image)
Piraro, D. (2013, April 22). [Comic]. Bizarro. Bizarro
Shree, M. (2018, July 25). Tissue paper flower. DIY Craft Ideas & Gardening. #31 Handpicked DIY Tissue Paper Flowers: Table Decor & Hangings (trulyhandpicked.com)
StarRose. (2023). Assignment X: Why 'Shh!' has no place in the library [Blog post]. StarRose's Info 287 Blog. Assignment X: Why "Shhh!" Has No Place in the Library – StarRose's INFO287 Blog (sjsu.edu)
Stephens, M. (2022). Hyperlinked communities [Video lecture]. Hyperlinked Library, Info 287. Hyperlinked Communties (panopto.com)
Stephens, M. (2019). The hyperlinked library model [Video lecture]. Hyperlinked Library, Info 287.
Wolfman, K. (2013, December 10). How to be a model librarian. How May I Shush You Today? [Blog]. https://howmayishushyoutoday.blogspot.com/